Wednesday, February 28, 2007
New Endorsers
New Endorsers!
African Americans Against the War

, based in Los Angeles, CA has endorsed the Encampment to Stop the War.
Momentum for the Encampent to Stop the War is growing. We are receiving hundreds of new endorsements from community organizations from across the country.

Add your individual or organizational endorsement here.

posted by Stop War @ 4:33 PM


The Troops Out Now Coalition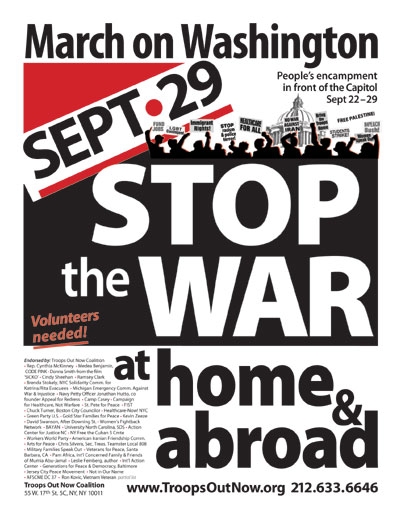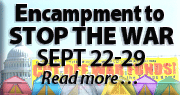 Previous Post
SEPT 22 - 29
It's time to move from Protest to Resistance:
SEPT 22- 29: Encampment in Washington DC & March on the White House

SEPT 29: National March on from the Capitol to the White House


Links
Templates by